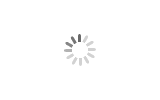 Stainless Steel Round Pipe Making Machine For Stair Handrail
ZP

China Foshan

60Days

20sets/month
High Quality Intelligent decorative pipe making machine
Foshan Jopar Machinery Steel Pipe making machine with high accuracy, stable performance
High yield, fully automated, simple operation
Continuous production, high efficiency
Less material waste, low production costs
More than 10 years' lifespan, durable machine
All mechanical parts are processed by high precise CNC center, in order to make all spare parts standardization and uniform
Offer best Steel Pipe production machine and service for you.
Mainly used for production,industrial products,appliances stainless steel and carbon steel tube (round tube,square tube,specual tube).
Stainless Steel Round Pipe Making Machine For Stair Handrail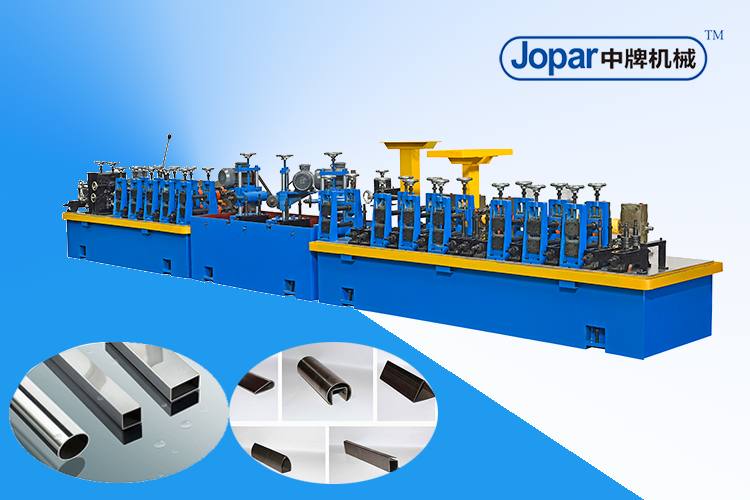 PRODUCTADVANTAGES
Professional material:its appearance is made up of superior stainless steel engineering material,having the advantage of durability.
Precise structure:it use the high tech design of elaborate motor structure,having the advantage of stable performance,energy conservation and environment protection.
Easy operation:its humanizing design of operating system makes it have advantage of leam ability and easy operation.
Quality assurance:the products have passed the ISO9001 international quality management system certification,having the advantage of high quality of high quality and prestige.
TECHNICAL PARAMETERS



Model

Horizontal

Shaft

Size

Vertical

Shaft

Size

Out

Diameter

Range




Thickness




Drive


Motor




Dimension

ZP-40S
40mm
25mm
6-32mm
0.2-1.0mm
5.5KW
19m*1.0m
ZP-40
40mm
25mm
8-51mm
0.3-1.8mm
7.5KW
21m*1.1m
ZP-40L
40mm
25mm
12-64mm
0.3-2.0mm
11KW
21.5m*1.1m

ZP-50

50mm
30mm
25-76mm
0.3-2.0mm
11KW
22m*1.2m
ZP-60
60mm
40mm
50-114mm
0.3-2.5mm
15KW
24m*1.4m
ZP-80
80mm
50mm
89-168mm
0.8-3.5mm
18.5KW
24m*1.4m
ZP-100
100mm
60mm
114-219mm
1.0-5.0mm
22KW
36m*2.5m
OFFERRING THE PROFESSIONAL WELDED TUBES SOLUTIONS

PRODUCT DETAILS
Foshan Jopar Machinery CO., LTD. Is a Professional Manufacturer For The Welding Pipe Making Machine In Foshan China. The Diameter Of The Tube Ranges From 6mm To 325mm And Thickness Is 0.2mm To 12mm. round pipe, square pipe, rectangle pipe, oval pipe and other irregular pipe as well.